No room for a studio or equipment?
Don't want to make a mess at home?
We are your answer!!!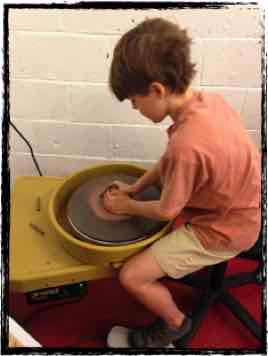 Our Current Studio Rates
Duration Rate Student Rate*
1-Day Punch Card $30.00 $22.00
5-Day Punch Card $115.00 $100.00
10-Day Punch Card $195.00 $185.00
Monthly $225.00 $202.50
Highwater Clay: $1 per pound
P-5 Clary: $1.10 per pound
Working in the studio includes use of equipment, glazing and firing of ceramic pieces.
Affordable and Flexible Studio Rates